The Stamford Chorale is the greater Stamford area's community chorus. Founded as the New Canaan Community Glee Club and supported by the local PTA, the 80-member group presented its first concert at Saxe Middle School on Feb. 3, 1949 under the direction of John C. Worley, music activities supervisor for New Canaan schools. Hazel A. Smallhorn was the accompanist. Newspapers declared the concert a success and the choir performed many times in New Canaan and Stamford.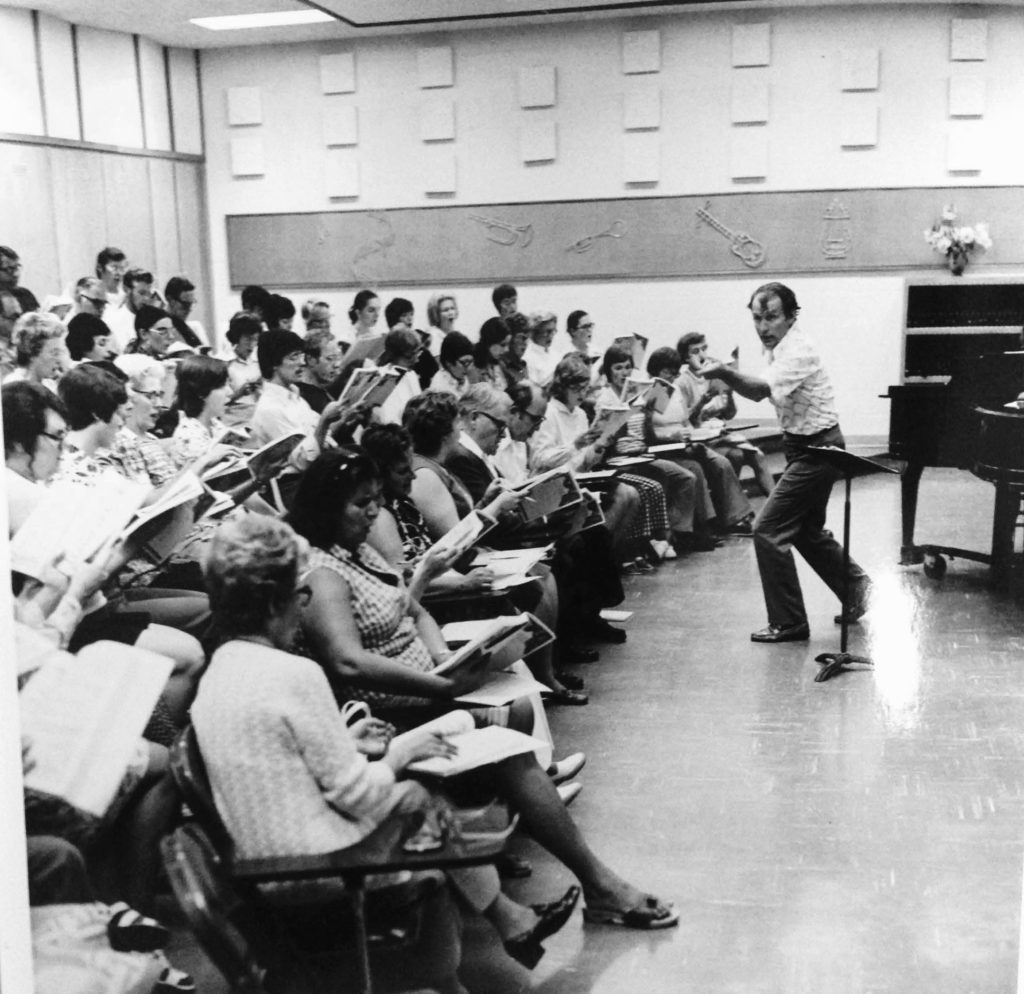 It became the New Canaan Community Chorus in the late 1950's and was reorganized as The MasterSingers of Greater Stamford in the 1970's. As more and more concerts were presented in Stamford, the chorus was reincorporated as The Stamford Chorale, a 501(c) organization, in 2003.
Our community choir offers amateurs and professionals the opportunity to sing together and share their love of music. We perform Classical repertoire to Contemporary choral music at two formal concerts a year. In recent years we also have performed at Town Center Mall during the holiday season, Edgehill, Smith House and Atria. Our motto "From the Community, For the Community" represents our goal of presenting quality concerts for all.
Music Directors
Billy Janiszewski (Current)
Eric Trudel (2018 – 2020)
David Gomez (2014 – 2018)
Glen Clugston (2001 – 2013)
E. Jon de Revere (1990's)
John Zavitz (1970's – 80's)
John C. Worley (1950's)